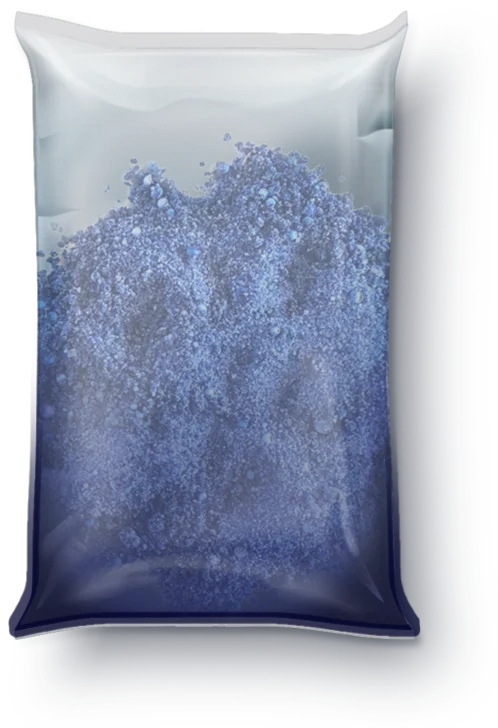 BUT IT DOESN'T NEED TO STINK!
Our extra strong water-soluble deodorizer and waste digest for black water holding tanks in boats and yachts.
EFFICIENT BY DESIGN.
By using quality stain resistant dye, long lasting perfumes, and an innovative waste digest solution. This all in one makes sure your boat's waste tank is stain free, grime free, and smelling fresh. To wrap it up we've put all this in a package that strikes a healthy balance between efficiency and environmental responsibility.
BREAKS SH*T DOWN NATURALLY.
The active ingredients in our sachets contain a mixture of naturally occurring enzymes, and non-pathogenic bacteria which work together to digest and liquefy waste, tissue, eliminate fouling, and inhibit the growth of odor causing bacteria.
TIMED TO DELIVER.
we enclose our probiotic solution in timed release capsules to ensure they survive the initial sanctification process, leaving a tank world that is setup for them to thrive. After emptying your tank, residue of these bacteria and enzymes will remain allowing quicker results with continual usage.
A HOT PERFORMANCE.
During summer months, when things really start to stink, the heat causes the bacteria and enzymes to multiply even more rapidly increasing their efficiency, and reducing the need for stronger perfumes or disinfectants.
NO GUESSING. NO SPILLING.
No more spills, or over/under measuring! One single sachet is enough. Simple to use, it dissolves rapidly upon contact with water, coloring, perfuming and disinfecting your waste tank. Less time spent on managing your waste tank means, more time enjoying life on the water.
MADE TO LAST.
Safe for all types of waste water holding tanks in boats or yachts; our formula will help lubricate valves keep your probes clean of build up and odor free bathrooms for up to seven days, with each sachet treating up to 150lt tanks. No more dirty looks when you leave that bathroom!
FOR BLACK WATER HOLDING TANKS IN BOATS.

1. Empty waste water. Flush  and rinse out the tank well with water, taking special care on the first use to remove the residue of previous chemicals.
2. With dry hands, toss a single sachet* into  into the toilet. or directly into your black water tank if you have access. Add sufficient water to your tank making sure that it covers the top of the sachet.

3. Use toilet liberally, till full.

4. Empty your tank when full.  On successive uses of EWTS Marine, only a light rinse with water is required, remaing residue contains our probiotic culture helping speed up the breakdown process.
GREY WONDER
The amazing wonder powder which blocks foul odor producing bacteria, and keeps your drains and waste tank spic and span.
BLACK MAGIC RV
Soluble sachet deodorizer and waste digest for black water cassette and holding tanks in campers and caravans